New Zealand is an outstanding option for anyone wishing to migrate to another country, with a vibrant and widely known Maori culture and numerous massive national parks.
A diverse country, New Zealand can suit a variety of lifestyle preferences, whether it's a fast-paced city or a serene and tranquil village.
If you're worried about getting lost in a foreign nation, be assured that nearly 12% of New Zealand's population is of Asian ethnicity.
New Zealand provides all of the conveniences and comforts of home but in a more relaxed and comfortable setting. Not only is New Zealand less densely populated, but it is also cooler and less humid.
In addition, residents here have a work-life balance that is envied around the world. New Zealanders want to succeed, but also want to spend time with family and invest in personal time.
Keep reading to learn how New Zealand compares to Singapore.
New Zealand is known for its natural beauty: it is clean, green, and breathtaking.
Tourists often find that they barely scratch the surface of New Zealand's breathtaking scenery. It's no surprise – most New Zealanders haven't even seen most of what this country has to offer.
You'll constantly be discovering new locations to explore, from the subtropical north's long surf beaches and native forests to the grandeur of the South Island's mountains, lakes, rivers, and fjords.
It's no wonder New Zealand is the preferred backdrop for blockbuster movies!
Of course, fans of The Lord of the Rings will recognise Mount Doom as Mount Ngauruhoe on the South Island, Anduin River as Waiau River in Fiordland National Park, and Hobbiton's party tree as a verdant valley in the North Island's Matamata.
The weather in New Zealand makes it easy to get out and about and experience all it has to offer.
New Zealand has a temperate climate in comparison to Singapore's equatorial climate, though the west coast experiences regular showers!
New Zealand's seasons are the opposite of those in the Northern Hemisphere, with spring lasting from September to November, dry summers from December to February, autumn from March to May, and pleasant winters from June to August.
The maximum average temperatures in the summer range from 20 to 30 degrees Celsius, while in the winter they range from 10 to 15 degrees Celsius. Temperatures can drop below freezing overnight in the winter, especially in the south, and snowfall is usual in the South at least once.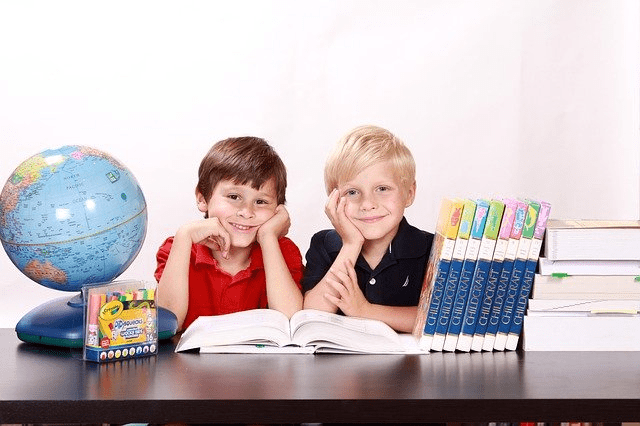 New Zealand's educational system is world-class, from pre-school to post-graduate.
Early childhood education (3-4 years) and primary schools (5 -13 years) are free. The majority of the best secondary schools are also free, but parents are asked to cover minor expenses. Schools typically begin at 9 a.m. and end at 3 p.m. or 3:30 p.m.
New Zealand offers a world-class tertiary education that is heavily geared toward preparing young people for the world of tomorrow. In The Economist's 2019 Worldwide Educating for the Future Index (WEFFI), New Zealand placed third out of 50 leading countries, just behind Finland and Sweden.
We have eight universities and 16 institutes of technology that offer internationally recognised degrees to both domestic and international students.
Depending on your demands and circumstances, New Zealand's cost of living may be less than what you're used to.
According to Mercer's 2019 Cost of Living Survey, Singapore is the world's third most expensive city to live in. Compared to Auckland, which was ranked 89th, and Wellington, which was ranked 114th, both cities were significantly less expensive.
Some things are cheaper in New Zealand, but others are more expensive, especially items that must be shipped long distances. Of course, Singaporeans who frequently shop online also know the struggle of this.
However, in general, the cost of living in this country is equivalent to that of other OECD countries with a western-style economy. Here is an estimated average of monthly living expenses in New Zealand (as of 2021):
For a family of four, NZ$6,873

For a single person, NZ$3,617
This sum includes rent, food, utilities, transportation, cell phone bills, and other expenses. Total expenditures can be influenced by a variety of factors, including the number of family members, lodging options, and personal preferences.
That said, this article is not a substitute for licensed immigration advisers, so we encourage seeking a professional consultation if you intend to relocate to New Zealand permanently.
New Zealand's job market has strengthened in recent years, owing to the country's generally excellent economic performance. Many New Zealand employers offer a variety of high skill career choices for migrant workers, such as:
forestry and agriculture

construction and infrastructure

education

engineering

healthcare and social services

ICT, electronics and telecommunications

hospitality and tourism
The New Zealand government has also issued official skill-shortage listings. That means job seekers with those skills will have a much easier time during the job search and getting a work visa.
Obtaining a New Zealand Visa
The Immigration New Zealand website has information on all the different visa applications that are available to persons who are visiting or planning to immigrate to New Zealand.
Work Visa
Work visas allow you to stay and work in the country for a certain amount of time and may even lead to permanent residency.
All foreign nationals must apply for a legal work permit, with the exception of those who are emigrating from the country.
After working in the same job for at least 24 months, you can consider applying for a resident visa in New Zealand. The two main Work-to-Residence Visa types available are Long Term Skill Shortage and Accredited Employer.
To apply to be a New Zealand citizen, you need to go through the Department of Internal Affairs (DIA, which grants citizenship via two routes – by grant and by descent. Citizenship by the grant is the more popular option, especially for immigrants who have at least five years of residence status.
Student Visa
The type of student visa you need may differ according to your duration and course of study. Licensed immigration advisers can guide you to the exact visa required.
Generally, it is common for student visas to have the option of working – up to 20 hours per week during the academic year, and as long as they desire during semester breaks.
Regulations also allow family members who move to New Zealand with visiting students to work for a maximum of 20 hours a week.
Visitor Visa
A visitor visa allows you to visit friends and family, explore New Zealand and study for up to 3 months. This visa application also allows you to include your partner and dependent children aged 19 and under.
Some citizens from visa waiver countries can travel to New Zealand without a visa, but they must hold an NZeTA (New Zealand Electronic Travel Authority). 
Organizing the Relocation with Classic Moving
You'll have a lot to organise after you've decided to move to New Zealand.
Aside from finding work and going through the immigration process, your top objectives will be determining where you want to live, locating housing, resolving financial and banking issues, and, if you have children, locating the finest schools for them.
Not to mention packing and moving all your material belongings!
Let Classic Moving ease the relocation process.
Our team of international movers specialise in all areas of the relocation process, covering all your needs from start to finish. We also pride ourselves on our premium customer service, so rest assured your move will be stress-free.
Contact us today to know more!