we take care of everything
Worldwide moving made simple
From packing to unpacking, we take care of everything. With Classic Moving, an international mover in Singapore, relocating can be seamless and stress-free.
We provide international door-to-door services with over 1400 qualified worldwide moving partners.
Are you ready to move home?
Classic Moving is recognized as Singapore and Malaysia's trusted relocation partner. Contact the team today to receive a free on-site quotation for your upcoming move.
Platinum Concierge Services

Visa & Immigration Services




Property Maintenance Services

Note: Click the country link for guides moving to Australia & New Zealand.
We're an established independent international moving company operating in Asia since 2012. Our former CEO and founder, Brad Street, moved from the UK to Singapore in 2010 and soon realised that there was a need for a more personalised international relocation service provided by expatriates, for expatriates. Leveraging his 30 years' worth of relocation experience, he built out a network and team locally in Singapore & Malaysia.
In June 2022, ownership changed, but Brad remains on board as an executive consultant advising the new ownership consortium on strategic questions.
The CLASSIC MOVING team is built up of hand-picked industry specialists that understand the needs and wants of professionals relocating overseas. We are proud to offer both in-person and virtual surveys – catering to your needs and preferences.
We take care of everything. Door-to-door service from our team ensures that your belongings arrive safely and timely. We are fully insured & licensed and committed to customer satisfaction.
Our 1400 worldwide relocation partners and adopting the latest cutting-edge technology give us an advantage in maximizing client cost savings. Trusted by embassies, MNCs & expats since 2012.
We offer a wide range of moving services, including pet relocation, storage, furniture rental, temporary accommodation, home search, school search, visa & immigration services, and more.
Client Satisfaction Score
Number of Countries Served
Client Satisfaction Score
Number of Countries Served
To anywhere in the world.
Our footprint is driven by our clients needs. As your business grows & adapts we will be there with you; as you relocate your top talent, establish new headquarters, & respond to changing landscapes.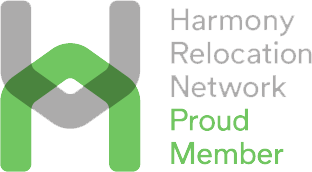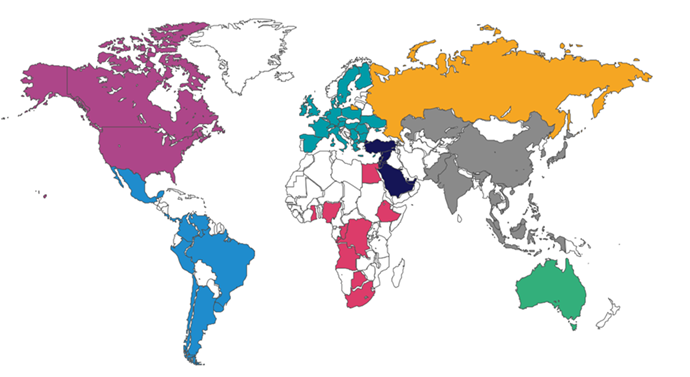 We are a proud member & shareholder of Harmony Relocation Network; a global partnership of over 140 locally owned relocation companies, each upholding strong family values through generations of heritage. Harmony Network forms an important part of our global delivery model, & our partners within the network serve as our origin & destination providers. Our unique network design sets us apart from single branded service providers; it allows us to be agile in the way that we deliver exceptional service packages for our clients. We leverage our network of specialist local expertise to create bespoke fit-for-purpose solutions to our clients needs; this truly is the reason why companies choose to work with us.
Classic Moving hold a number of recognized accreditations including FIDI FAIM. FAIM is the most stringent and comprehensive quality standard for the international moving and relocation industry, and this standard is constantly maintained and regularly audited by an independent third party, EY. This not only ensures compliance with all industry regulations; it also provides peace of mind for our corporate clients.
We Take Care Of Everything
We always ensure that your international and domestic relocation goes as smoothly as possible. Since 2012, Classic Moving has managed more than 14000's successful relocations.